Staff with files from Advisor.ca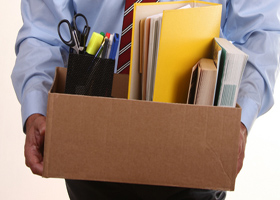 The Canadian job market is smarting after Target and Tim Hortons announced they're laying off staff, but the country's workers have weathered worse, reports Canadian Business.
When Atlantic cod stocks collapsed and the Canadian government halted cod fishing off the coast of Newfoundland in 1992, more than 38,000 people were laid off, reports CB. That's more than double the 17,600 people Target said it would be letting go over the next five months.